Picture this sad but typical scenario. You put in all your effort, making more attempts to grow your sales than most of the already thriving companies.
Yet, your company has yet to see significant returns.
But why is it that your efforts are not fruitful compared to theirs?
Furthermore, why are your expenses increasing in comparison to profit?
There is one big difference;
Successful company heads understand the value of data. Metrics paint a transparent picture of performance and provide essential insights for expansion.
Here is the thing.
Metrics.
They're desirable and essential. Therefore, everyone wants them.
It doesn't matter if you're a high school math teacher, an NFL scout, or a digital marketer; metrics are how you keep tabs on results and make judgment calls.
Similarly, a store's success shouldn't be judged by crossing your fingers and seeing how much money was made at the end of the month.
Examining KPIs for your eCommerce platform can have a significant financial impact on your brand's reputation and profitability.
It is preferred to base one's actions on complex data rather than speculation.
Whether you're just starting or are an experienced pro, it might be challenging to keep track of your key performance indicators.
How do you know your key performance indicators if you aren't measuring them? How will they be able to tell me everything you need to know?
This is when ecommerce experts & Shopify partners like Brillmark come into the picture.
After making your store on an e-commerce platform like Shopify, our expert developers at Brillmark ensure you know the scope of critical metrics and help you understand them.
After collecting all the KPI metrics, our developers demonstrate the most important indicators and KPIs related to e-commerce that you need to monitor in order to expand your business.
But first, let's define specific terms: metrics and key performance indicators.
What are Ecommerce metrics & KPIs?
Ecommerce metrics and key performance indicators (KPIs) are essential data and analytics for measuring the entire success of a firm.
How many clients do you receive? How frequently do customers return? Are customers abandoning their online shopping carts?
Keeping an eye on fundamental ecommerce KPIs will reveal these details and more.
There are many metrics that every ecommerce company should monitor, although the most critical metrics to each firm may vary.
These metrics assist brands in determining popular products, the frequency with which specific products are purchased if there are problems with the checkout process that prevent new customers from converting, and a great deal more.
Ecommerce Metrics to be tracked for your Shopify store
After seeing the value of thoroughly understanding your e-commerce analytics, you may be wondering where to begin your investigation.
Shopify store owners are in luck because Shopify provides a complete dashboard that displays all of this information and more.
You can still find them with the help of your ecommerce platform or, at the absolute least, Google Analytics, even if you don't use Shopify.
We believe these are essential measures that can't be disregarded.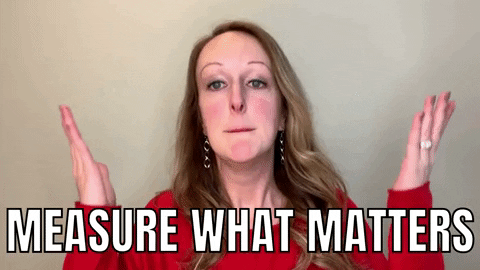 Website Traffic
Website traffic is our initial analysis metric because it quantitatively measures how many customers you receive over a given time frame.
These sessions are affected, both positively and negatively, by your marketing strategies.
If, for instance, you see an uptick in traffic after releasing a product, that's a good indicator that you achieved your goal.
Whether we're talking about search engine optimization (SEO), pay-per-click (PPC), or content marketing, there are many strategies to drive more customers to your Shopify store.
An SEO marketing firm will tell you that visitor volume is vital, but it's more necessary to attract the proper kind of people and provide content tailored to their interests, wants, or requirements.
Conversion Rate
A page's conversion rate in an ecommerce store is the proportion of visitors that take the intended action.
This goal could be anything from signing up for a newsletter to executing a financial transaction.
Ultimately, this key performance indicator tracks how many people, who visit your website, buy something.
If your conversion rate is low, your present marketing plan isn't successful in turning site visitors into paying clients.
Due to its direct impact on revenue, the conversion rate is undoubtedly the most important KPI for any online retailer.
Without conversions, there would be no business, so it is essential that they be monitored and enhanced often.
Average Order Value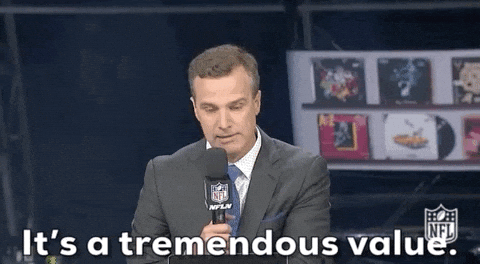 The amount that customers typically spend in a single transaction is represented by your AOV.
Here's the formula you'll need to do the math:
Average Order Value = Revenue / Orders Placed.
AOV is a valuable indicator since it may be used as a revenue gauge to set attainable targets for acquiring new consumers.
Suppose you want to make $10,000 in sales this month, and your average order value is $50. You then know that you need to attract at least 200 clients.
If an establishment has a low AOV, it may be offering cheaper goods or not doing a good job of upselling.
Many ecommerce stores set a primary objective of increasing the AOV because doing so can reduce the cost of gaining a new customer (CAC or Customer Acquisition Cost)
Customer Lifetime Value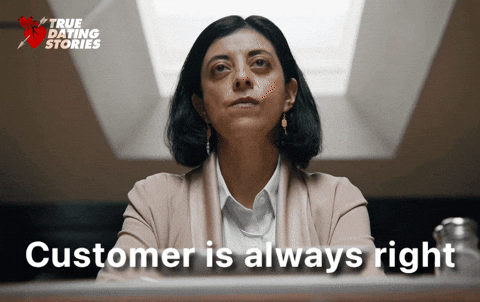 CLV or CLTV measures the potential earnings from a single consumer throughout their lifetime (or at least the lifespan of their relationship with your business).
This figure is bound to change as a business type and product function.
For CLV, apply the following formula:
CLV = Average Value of a Purchase x # of Times the Customer Will Buy Each Year x Average Length of the Customer Relationship (in Years)
For Example, if your average client spends $20 per year on bottles, purchases 15 every year, and stays with your company for 10 years, their CLV is $3,000.
The Shopify dashboard doesn't provide this information because it requires detective work on the store owner's part.
Nonetheless, it reveals some crucial facts to you.
In other words, if you know how exactly much each customer is worth to your company, you'll have a better idea of how much money you can afford to put toward attracting new customers without hurting your bottom line.
You may use this information to see which products have the most significant impact on your bottom line, i.e., which high-priced items are selling well, and then change your marketing to attract more customers to buy those items.
Cart Abandonment Rate
Those who begin an online purchase but do not finish it are included in the shopping cart abandonment rate.
Website layout, delivery fees, and accepted payment methods are just a few variables that might impact the final price.
Identifying the causes of shopping cart abandonment enables companies to implement solutions that decrease those rates while increasing revenue.
Reasons for this include, but are not limited to, prohibitive shipping prices, hidden fees, and laborious checkout procedures.
This major issue can cost online retailers money in lost sales.
Companies can encourage customers to complete their purchases by removing barriers, such as giving free shipping, being clear about prices, and streamlining the checkout process.
Businesses can boost revenue and client happiness by adopting these practices.
Customer Acquisition Cost
The cost of acquiring a new customer is measured by the Customer Acquisition Cost (CAC).
Another indicator requires your calculation depending on your marketing spending for new client acquisition.
To calculate the price of acquiring a new client, the following formula is used:
CAC = Amount Spent on Marketing / # of New Customers
A CAC of $10 per customer would result from a $1,000 monthly advertising campaign that resulted in 100 new consumers.
You should keep an eye on this statistic to ensure it doesn't creep up to or exceed your CLV.
With a $1,000 CLV, the CAC severely reduces profitability if it costs hundreds to acquire a single new customer.
If this is the case, you should examine your methods of customer acquisition to find ways to improve efficiency without increasing expenses.
Return Customer Rate
The percentage of previous customers who have returned to make additional purchases is known as the "returning customer rate" or "repeat customer rate."
Between 20 and 30 % is a reasonable estimate for the rate of repeat business at typical e-commerce sites.
If it's above 20-30%, you should put your money into growing your customer base.
You could use retargeting advertisements to get back some old customers if it's below these percentages.
Bringing in new clients might cost up to five times as much as keeping old ones, so it's important to focus equally on retaining your current clientele.
Although you can view this information directly in the Shopify analytics dashboard, you can also calculate it using the following formula:
Returning Customer Rate = (# of Return Customers / Total # of Customers) x 100
This is how the indicator appears in Shopify:
Having customers come back to buy more clearly shows that your efforts are paying off.
It follows that if you want to increase your rate of repeat customers but are having difficulty doing so, you should evaluate the quality of your customer service to identify areas for improvement.
Net Promoter Score
The loyalty and contentment of your clientele are quantified by your net promoter score (NPS).
Your store's Net Promoter Score can be easily determined by asking your customers a question during checkout: "On a scale of 1-10, how likely are you to suggest us to a friend or family member?"
After collecting responses, they are sorted into three groups:
Those rated your service or product a 9 or 10 are considered promoters.
Customers who gave a rating of 7 or 8 are considered passive.
Customers who rated the product 6 stars or lower are considered detractors.
The more points you have, the better.
Then, apply the subsequent formula to compute your net promoter score:
NPS = % of Promoters – % of Detractors
For example, if you have 85% promoters, 15% passives, and 10% critics, your net promoter score would be 75%.
In cases when there are more dissatisfied customers than satisfied ones, the net promoter score will be negative.
It's unlikely that any business has ever achieved a perfect score of 100, though.
Even with this small sample size, the quality of our results is still excellent (75).
It does not cause an alarm if the NPS is around 20. Continue doing what you're doing; it will work out well.
Inventory Level
Many companies use inventory levels as key performance indicators (KPIs).
Keeping too much stock around can drain resources and drive up the price of warehousing.
This may also indicate that the company is not making as much money as it should because its products are not moving off the shelves as rapidly as they would like.
As a result, keeping an eye on stock and taking appropriate action are both crucial.
Inventory management is a must for any Shopify store owner. This is especially true as the stock is one of your business's most valuable assets.
If you keep tabs on your stock, you can ensure you always have enough products to satisfy customer needs.
Keeping tabs on inventory levels is also a great way to prevent stockouts and subsequent sales losses.
Shipping Cost
One of the online businesses' most crucial key performance indicators is shipping costs.
By keeping tabs on these expenses, business owners can ensure their items are being supplied cost-effectively.
You can avoid overcharging customers for delivery by keeping tabs on how much you spend on shipping supplies.
It might also assist you in finding ways to optimize your shipping process and negotiate better pricing with your shipping partners.
Customers are more likely to be pleased with their purchases if they perceive that they received a favorable delivery rate.
Click-Through Rate
The percentage of people that click on your email, ad, social media post, etc., and end up on your website is your click-through rate (CTR).
Follow this formula to determine the percentage of people who clicked on your ad.
CTR = (# of Clicks / # of Views/Impressions) x 100
Analytics and reporting dashboards in email marketing and advertising platforms should provide this information, making it simple to evaluate the efficacy of your digital marketing efforts.
CTRs for Google advertisements in the ecommerce sector average 1.66%, while CTRs for Google display ads average 0.45%.
However, email marketing initiatives have a CTR of about 2.01%. (Also, the average open rate of an ecommerce email is 15.68 percent.)
It's safe to assume that click-through rates will be dismal. A click-through rate (CTR) of 2% or above indicates success.
How Brillmark can help to set Realistic Shopify store KPIs
Brillmark has spent the previous decade honing its skills in Shopify development, Conversion Rate Optimization, and A/B testing for enterprises that require extensive experimentation.
Thus, our experience as Shopify partners has shown us that when running a Shopify store or any ecommerce store, it's crucial to establish key performance indicators (KPIs) to monitor growth and success.
Falling short of your targets is inevitable. To avoid feeling defeated, setting attainable key performance indicators is essential.
Is there a guide for establishing sensible KPIs for a Shopify store?
Listed below are a few pointers that we follow and always suggest to our clients:
Perform research before establishing KPIs:
Understanding your target market, product, and industry is crucial before establishing key performance indicators (KPIs). What you can reasonably expect to do will become more apparent after understanding this.
Set attainable objectives
Once you thoroughly grasp your organization, it is time to establish some attainable objectives. If you want to avoid being disappointed, you should ensure your goals are attainable.
Monitor your progress
Maintain a record of your accomplishments as you work toward your Key Performance Indicators. You'll be able to modify your targets accordingly.
Follow the Guidelines
When you follow these guidelines, you can rest assured that the key performance indicators (KPIs) you establish for your Shopify store will be both achievable and valuable.
Our work as the Shopify expert is not only to start the Shopify store and list out the KPIs but also to ensure that your store stands out among your visitors by A/B Testing your Shopify store.
We help clients with the A/B testing of their Shopify store using the best tools, such as Convert Experience, Google Optimize, Optimizely, and many more similar tools.