How often do you imagine starting your own company?
Well, if you're reading this, it suggests that you've considered the topic at least conceptually.
While not everyone can win the lottery and go to California to become the next Steve Jobs or run a unicorn startup, everyone has the potential to establish a business they can be proud of, no matter how small their initial capital is.
Having an online store is necessary to launch your business on the web.
Consequently, the primary requirement is an online store platform, and after extensive research, we have concluded that Shopify is the best option available.
The Shopify platform is well-liked because it simplifies the process of opening, running, and growing an online business. If you want professional help to start your Shopify store development contact Brillmark.
This user-friendly eCommerce platform covers you, whether website hosting or product customization.
Shopify still allows you to build an online shop without the assistance of a programmer or designer.
Shopify's flexible features may be tailored to meet the needs of any industry.
Shopify's wide selection of templates and applications means you can build the shop of your dreams.
Creating an e-commerce website is a fascinating endeavor, but it can also be challenging.
Challenges newcomers encounter when learning to use Shopify might be frustrating.
This post will discuss some of the most typical issues we come across from our clients at Brillmark about the pain points they go through as novice Shopify merchants.
As Shopify partners, our expert Shopify developers help merchants and store owners tackle those pain points.
Let us dive into it.
What are Pain Points?
Pain points are problems, plain and simple.
They are challenges that company owners routinely encounter while carrying out their companies' day-to-day operations.
Importantly, pain points are issues that frustrate individuals so much that they are prepared to pay to eliminate them.
Not every pain point is the same. Several general features of pain sites are as follows:
They either decrease or enhance income.
They are time-intensive.
They interfere with the employee's primary responsibilities.
They are amenable to automation.
They are outsource able.
Major Pain Points that Merchants Come Across:
We have outlined significant and inevitable eCommerce pain issues.
Modifying items and stock
A few years ago, online was a secondary channel to physical stores.
As a part of the physical store's regular inventory operation, it was simple to monitor inventory and make online availability accurate at the moment.
Now it is more challenging.
Drop-shipping exacerbates the difficulty. Numerous shop owners never view their inventory.
Thus, they seek to automate the connection of their drop shipping partners with their Shopify storefront.
Difficulties in importing goods
For many first-time e-commerce company owners or dropshippers, importing items may be a tedious experience.
Importing them manually requires excessive time that may be better spent on other revenue-generating activities.
Find a Shopify extension that allows you to save your favorite goods from other stores to import them more quickly and efficiently.
With Shopify, you'll be able to assemble these items into a single, easy list and export them in.csv format.
Problems generating revenues
With millions of Shopify businesses on the market, it has become increasingly challenging to get the attention of eager shoppers.
You would want a well-crafted and deliberate digital marketing campaign, a Shopify theme with speedy load times and straightforward navigation, and a product with established demand.
How, therefore, can you distinguish yourself and climb above your rivals?
If you are having difficulty generating sales, you should study what your rivals are doing well.
Identify your rivals' successful Google, Facebook, and Instagram advertising strategies to formulate your advertising strategy.
Difficulty determining the appropriate store configurations
How does one create the ideal Shopify store when so many options and adjustments are available?
A lot of consideration goes into every decision, but the most crucial thing is to incorporate a suitable theme and relevant Shopify applications.
Use a Shopify extension with theme and app detection so you don't have to perform time-consuming research or spend resources experimenting with various settings.
Absence of product focus
When you're just starting with Shopify and preparing to stock your shop with enticing items, selling as many varieties as possible might be tempting.
However, you should refrain from doing so.
Too many goods in your Shopify store might lead your business to lose focus, resulting in a fragmented consumer base.
This can subsequently undermine your attempts to retain customers, negatively influencing sales.
Utilize a reputable inspection tool to determine the most in-demand products on the market and how to obtain them for your Shopify store.
Unavailability of flexible payment alternatives
There are now several alternatives for customers to finance online purchases, including buy now, pay later techniques and cryptocurrencies.
A fantastic method to increase customer satisfaction is allowing consumers to pay for things in whichever form they prefer.
This may necessitate a substantial time investment in the beginning to integrate various payment platforms, but it will almost certainly have a positive and lasting influence on your organization.
Offer clients multiple payment options.
Several platforms are available, including PayPal, Stripe, Shopify Payments, and Klarna.
Challenges in Managing Markets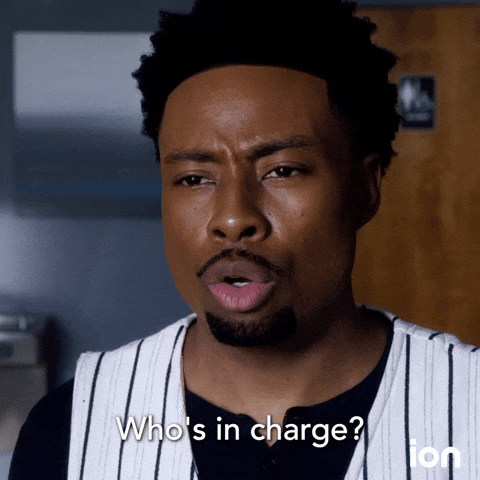 An individual who controls many markets is under tremendous stress and burden.
As a business owner, especially a novice Shopify user, it might be challenging to handle everything, such as inventory status, shipping and order management, SKUs verification, etc.
Shopify has a variety of applications that reduce the burden to facilitate the completion of a seller's tasks.
Verifying COD or fraudulent orders
Statistically, eCommerce fraud climbed by 45 percent in 2017 and 38 percent in 2018, resulting in a loss of $1.4 billion.
Amazon is the leading eCommerce platform in the world, and it receives hundreds of allegations of fraudulent orders daily on its seller forums.
Receiving fraudulent orders is a significant issue for all eCommerce businesses.
Fraud suffocates your business. There is no precise answer, and you cannot disregard all orders to avoid a few fake ones.
Creating applications that authenticate purchases, such as Verify Order via automated calls by Shipway and many others, is a fantastic concept.
Changing the appearance and feel of a store
We adore Shopify and believe that it provides stores with a clean appearance out of the box.
However, Shopify has a distinct personality.
People in the know frequently open a store for the first time, think "Shopify," and then look for the "powered by Shopify" phrase at the bottom of the page.
Not every business owner desires this, and especially for giant (well-funded) corporations, they want to appear as though they accomplished everything in-house, perhaps without really doing so.
Conclusion
No matter how small our business is, it will always be close to our hearts.
It is the merchant's responsibility to provide the best service & experience possible to the customer.
But, if you focus on the user experience only, you will be behind in other business areas as a merchant.
So what can be done?
Reach out to expert Shopify developers like Brillmark.
The support of knowledgeable Shopify developers such as Brillmark will prove beneficial in the long term.
Our Shopify developers' ecommerce services are designed to provide you full access and control over all aspects of your business, including items, content, and orders.
Our renowned Shopify Development Service teams can handle your online business's initial setup and continuous management.
We utilize the Liquid file to construct one-of-a-kind functionality and ensure that all of its aspects adhere to the current theme's specifications.
Our extensive knowledge of subjects and mastery of Liquid files facilitate the discovery and resolution of difficulties.
Contact us for further details.